LEANN GUNTER JOHNS: A FORMER CBF FLORIDA SCHOLARSHIP RECIPIENT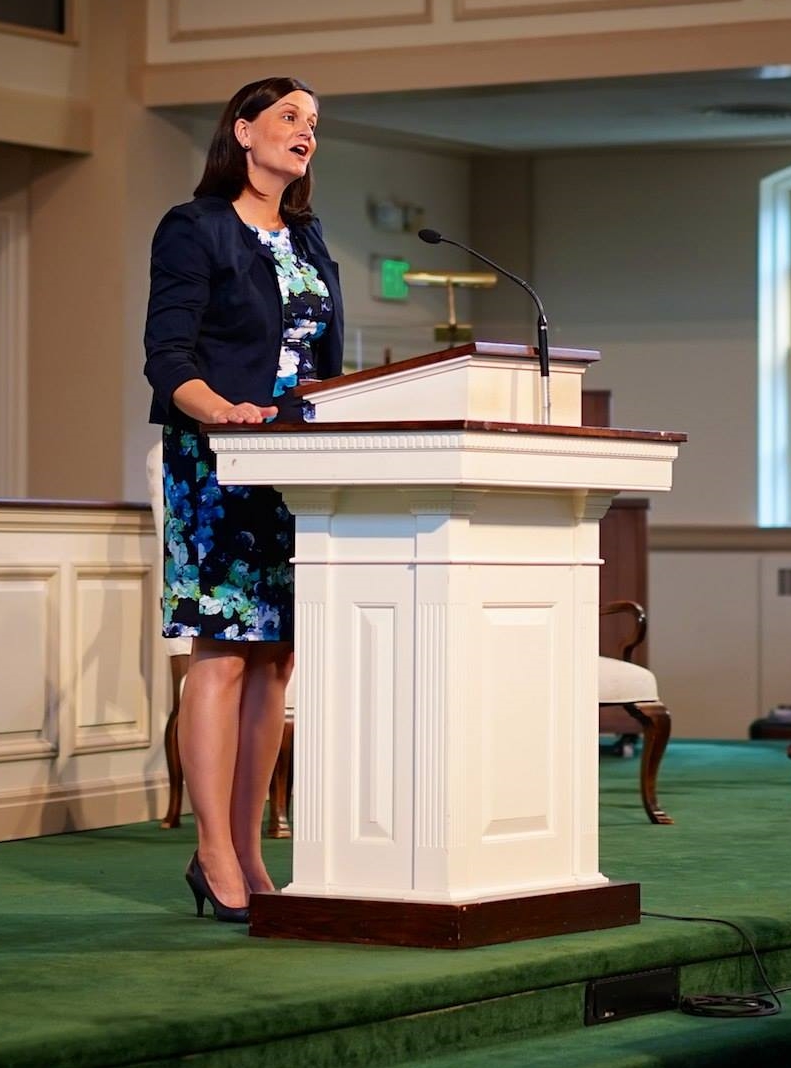 LeAnn Gunter Johns grew up in Panama City, FL, and graduated from the University of West Florida. In 2001, she moved to Atlanta to attend McAfee School of Theology. It was during her time in seminary that LeAnn learned about the Cooperative Baptist Fellowship of Florida. She fondly remembers traveling to one of CBF Florida's Spring Celebrations to represent McAfee and to enjoy fellowship with the Cooperative Baptists of her home state.

Upon graduation from seminary in 2004, LeAnn transitioned into a full-time Associate Pastor position with Peachtree Baptist Church, a place where she had been serving as a seminary student. This position was possible through a ministerial residency grant with the Cooperative Baptist Fellowship. While serving as Associate Pastor, she also served in a number of volunteer leadership roles, including Baptist Women in Ministry and McAfee School of Theology's Alumni Board. LeAnn also completed a chaplain internship program with the Metro Atlanta Women's Prison.

In 2007 she married Dr. Barry Johns, and a year later they moved to Mountain View, CA. LeAnn completed Clinical Pastoral Education through the Veterans Affairs Hospital in Palo Alto, CA. Following CPE completion, she served she served as interim pastor for New Community of Faith (UCC/ABC affiliated church) in San Jose.

LeAnn and Barry moved to Macon, GA in 2010 and plated roots there. Their two children, Parker (4) and Patrick (1) were born in Macon.

While LeAnn works from home to care for her two young boys, she has continued in ministry service. For a year and a half, she worked with a community on a new church, St. Claire Baptist Church. She has continued in volunteer ministry roles, such as serving on the search committee for the CBF Executive Coordinator and the steering committee for Baptist Women in Ministry of Georgia. She co-edited a book with Pam Durso entitled The World in Waiting For You, that was released last summer. She enjoys pulpit supply for churches in the area and teaching ESL at her church, First Baptist Church of Christ.

LeAnn is extremely grateful to be among those who have received a CBF Florida Ministerial Scholarship.